Like many of you, I love looking at homes, from the architecture and the color schemes to the thoughtfulness of the interior design and the unique style and personality of each space. As a Realtor® at
Kimber Ward Real Estate
, I get an up-close look at a lot of properties. I also peruse multiple design magazines and blogs and unabashedly watch HGTV — admiring, dreaming, and yes, sometimes envying the amazing homes of others.
Unfortunately, I haven't had the chance to do a lot of interior design projects for my own home. I've replaced all the old windows, the sewer line, the roof, and the hardwood floors but haven't done the "wow, that looks amazing" kind of updates. I live in a 1909 bungalow in
Platt Park
, a cute neighborhood near
Wash Park
and
Cherry Creek
in Denver. When I bought it 20 years ago, it had been updated many times in a mish-mash way, resulting in a mix of utilitarian fixes and somewhat questionable style changes. But now,
I
get to make the changes. In fact, I'm doing a total remodel with a new addition. Everything in the old part of the house has been stripped down to the lath and plaster, and the new addition is in the framing stage. You might be thinking, "Great, a blank slate!" But, in reality, a blank slate can be intimidating.
So, to start, I enlisted an interior designer friend of mine, to help me in my time of need. I asked her to give me some big-picture themes and design tips that I should think about as I start my project. In turn, I thought I would pass them along to you. I hope they'll save you some time, money, and sanity.
1. Start with a plan
Before you start shopping for furniture and décor, take some time to think about the overall look and feel of what you want to create. Consider the size and layout of the room, the existing color scheme, and the functionality you need. Create a floor plan and a mood board to help visualize your ideas. My goal was to stay somewhat true to the craftsman style of my bungalow while mixing in some fun, eclectic design features that said something about me. The mood board was extremely helpful in getting me started on my journey.
2. Think about the essentials
It may be tempting to begin working in a room by choosing a color. While this is a necessary step, it's not the one that you need to start with. You're better off choosing furniture, rugs, and curtains first (or figuring out how you will incorporate your current furniture and artwork into the space). Once you do, you can build the rest of the room around the colors and designs that are already in place. When you let these pieces inform your palette, you'll have an easier time building a stylish room that looks appealing and feels comfortable.
3. Don't forget the focal point
Don't go overboard here. If you have too many focal points, your room can feel busy and overwhelming. Stick with one major attention piece in each room. In a living space, this might be a large fireplace. In your kitchen, it could be the tile backsplash. With this step, you can take a room from simple and boring to elegant and captivating.
4. Make the base layer timeless
Some colors and patterns are in style, but they won't last. You don't want to upend each room in your home every few years because you didn't think about the long-term ramifications when first designing the space. If you pick a timeless base layer, you'll save yourself trouble and stress in the long run.

Your base layer is your large furniture pieces, such as your dining room table or living room sofa. These are the pieces you'll bring along if you move to another home. Other layers include smaller pieces of furniture and accessories. These pieces are easier to change later on, and you can get more creative with these elements.
5. Consider how traffic flow impacts your layout
There is a term in the design world called "circulation," which refers to how easily people can move through a space based on the configuration of the furniture. While you want to fit as much furniture as possible in your room, you don't want the room to be so crowded that you and your guests can't move from place to place without running into chairs and tables.

Make sure each room has sufficient circulation. Most designers recommend creating a four-foot-wide walkway between significant furniture pieces and leaving at least 18 inches of breathing room between smaller pieces.
6. Choose your light fixtures carefully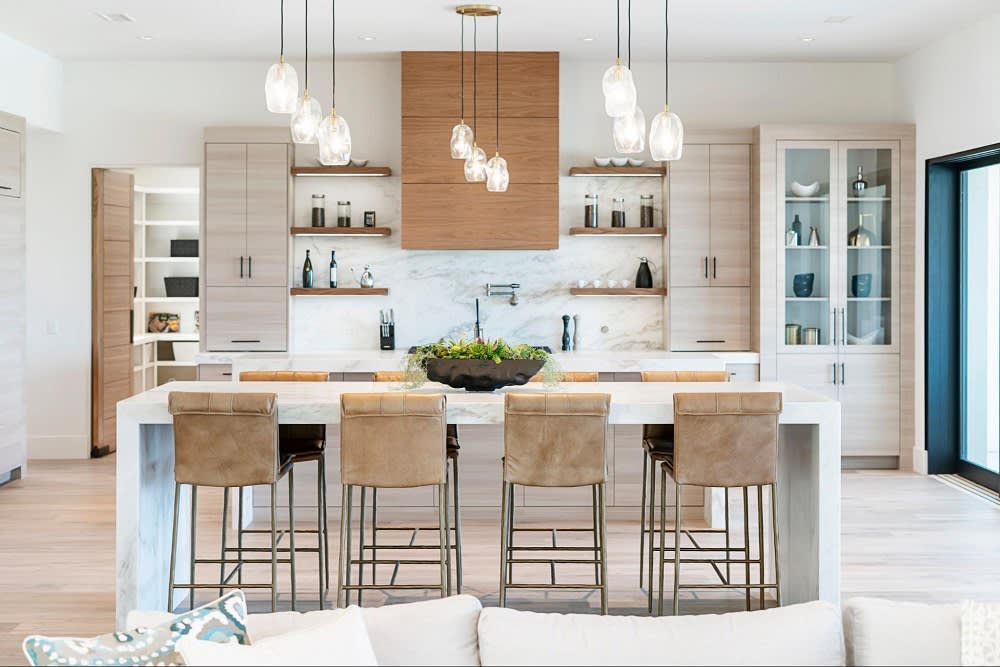 Photo courtesy of Shutterstock

One light source probably isn't enough. Most interior designers recommend choosing at least three light sources for each room. This allows you to manipulate the lighting to achieve your desired ambiance. To take it one step further, you may choose lights with dimmers to raise and lower the brightness as necessary. And, to top it off, choose the right outlet and light switch plates. If you're using gold finishes, top off the room with gold light and outlet plates.
Experiment with multiple proportions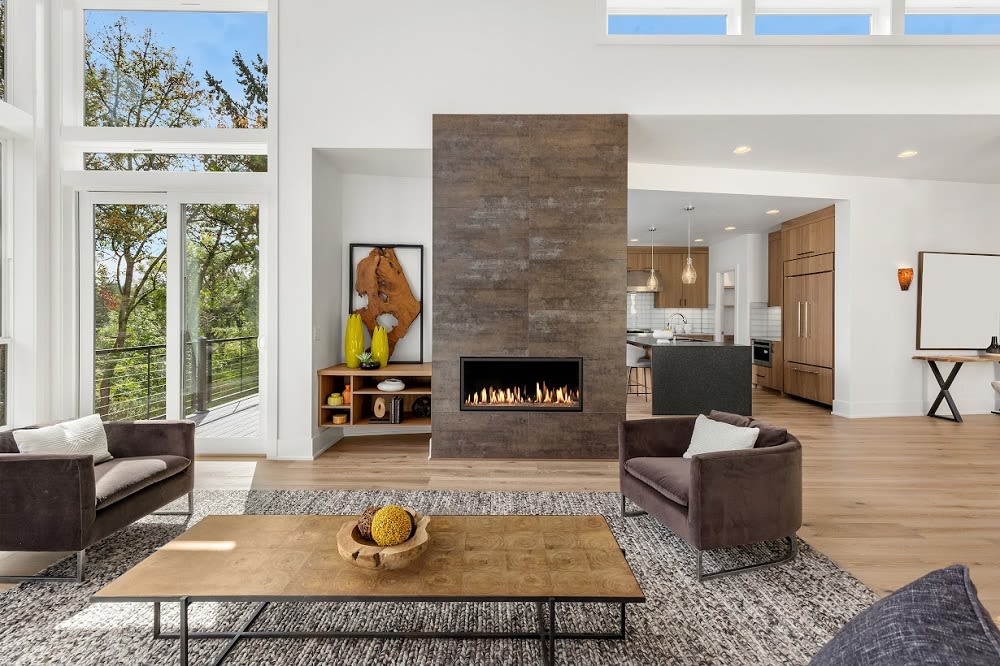 Photo courtesy of Shutterstock

Not all of your pieces have to be large. At the same time, though, you don't want only small pieces, either. Choosing pieces of various sizes will give new dimensions to your room. It also helps eliminate clutter, ensuring you don't have so many elements in your space that it feels overly busy or crowded.
7. Choose pieces with multiple functions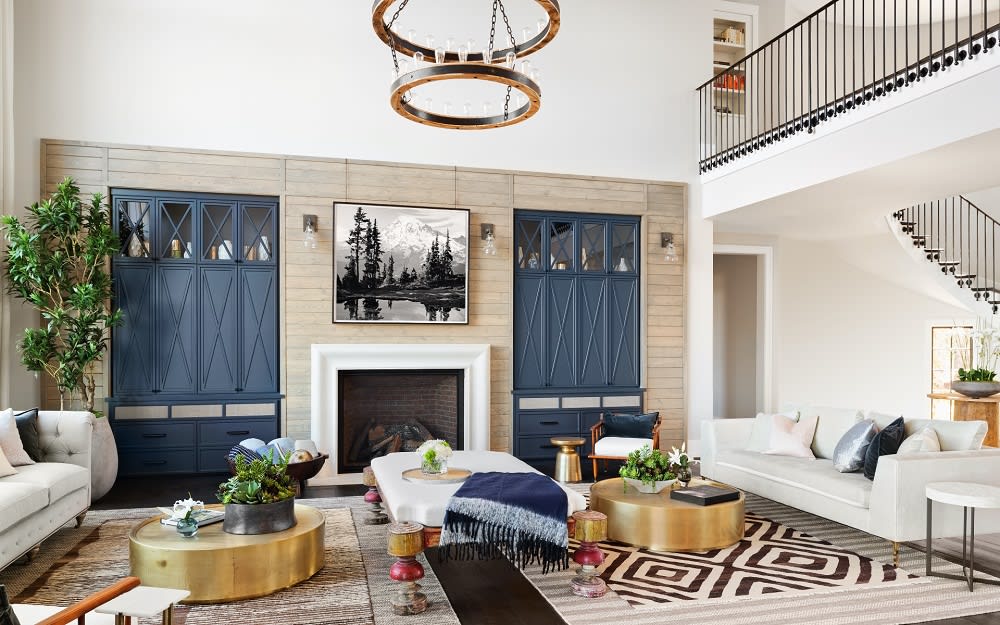 Photo courtesy of Shutterstock

Many tables function as storage pieces. For example, an ottoman works as a coffee table, a footrest, and additional storage all in one. In addition, a throw pillow that usually sits on your couch could also serve as an excellent floor seat. Versatile furniture maximizes your space without overwhelming rooms with too many items.
8. Put artwork at eye level
You spend good money on the pieces of art that you hang in your home. So why would you put them at awkward heights where people can't view them at a comfortable level? Make sure your art doesn't hang over 60 inches above ground level (the one exception is if you're putting art above a piece of furniture).
9. Keep furniture off the wall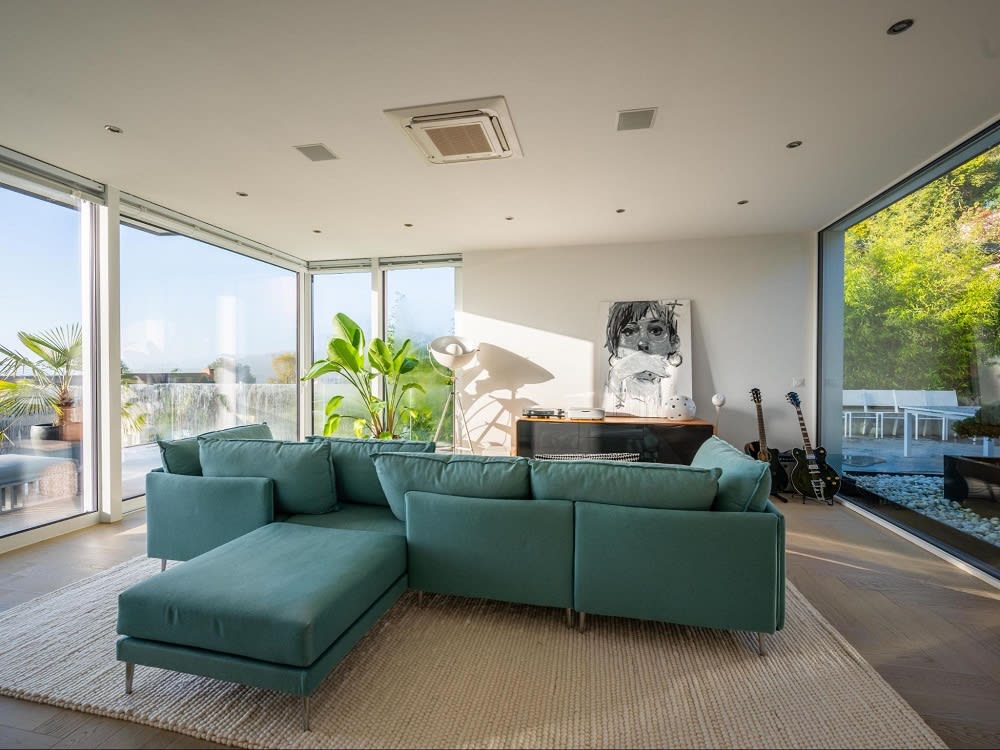 Many owners of Platt Park homes make the mistake of thinking that their rooms will feel more spacious and open if they push their furniture up against the wall. However, this is rarely the case. Keep furniture in the middle of the room; you'll be surprised at how much this impacts the appearance and functionality of the space.
10. Add more natural light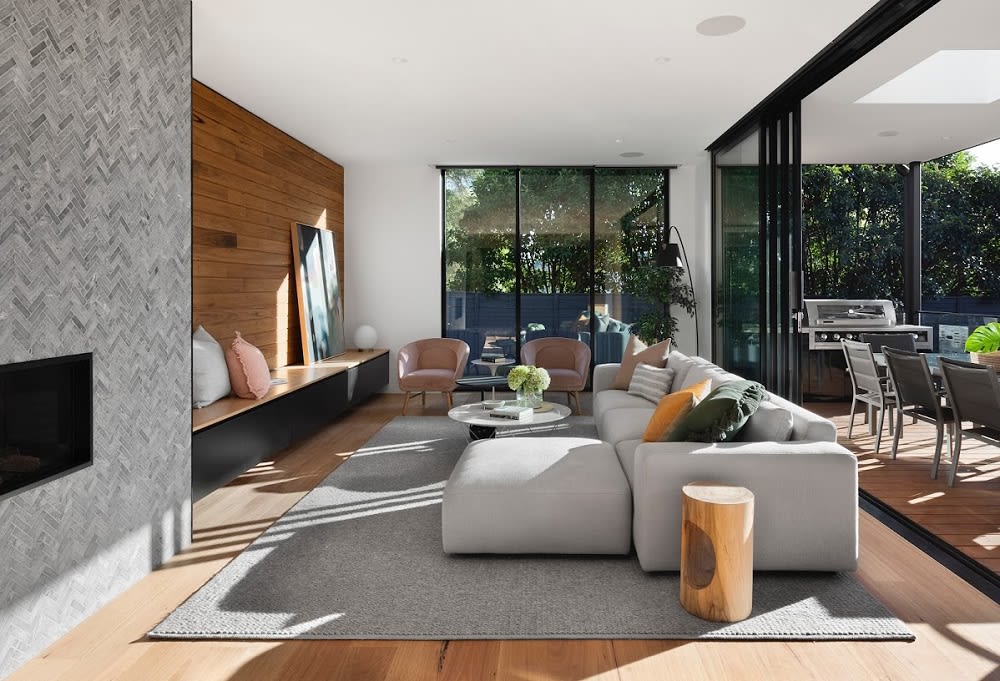 Many Platt Park homes are also blessed with abundant natural light. However, even if this isn't the case in your property, there are still some creative ways to bring in more natural light. Start by looking around your windows to see if any trees are blocking more light from coming in. Give these trees a slight trim, or replace them with smaller plants.

If you haven't cleaned your windows in a while, this is another way to bring more light inside without undergoing any major home renovations (not fun, true, but can make a huge difference!). More ways to boost natural light inside involve using mirrors, adjusting the color scheme, and adding skylights.
Bottom line
The bottom line is that there's a lot to decide when starting a major design project. Attention to detail and a willingness to engage with the process can transform your house into a home. Not only will this help you enjoy each space more, but it can also increase the return if you ever decide to put your
Platt Park home
on the market.
Give me,
Kimber Ward
, a call if you're thinking about buying or selling in the Platt Park or Washington Park (Wash Park) area. I would love to connect with you and learn more about your real estate goals and discuss your next home in Denver.
If you want to navigate Wash Park or Platt Park real estate or similar local markets,
contact me, Kimber, today
.

*Header photo courtesy of Shutterstock