I'm a REALTOR®, but you could also say I'm a big sports fan. I'm not 100% obsessed, but I grew up watching a lot of sports with my dad, sitting on a green beanbag. Even today, I watch a fair amount of sports. I love the competition, the athleticism, and the camaraderie of rooting for my team. I watch pro football, college basketball, tennis (very sad to see Federer and Serena retire), and even baseball—at least, the playoffs.

Every season, I watch, enjoy, and suffer through many games. But other than tennis, I never played these sports. Don't get me wrong—I understand many of the rules, know key players, and can even outline teams' strengths and flaws. But there's something about NOT actually playing the game (ever) that leaves me less than whole when it comes to having a true understanding of the overall strategy and the nuances of the game. The same could be said for people's knowledge of REALTORS® and everything agents do for their clients.

Many know that agents show houses and relay information between buyers and sellers. Still, most do not appreciate an agent's understanding of the market and neighborhoods, the negotiation skills needed and the levers they can pull, the legal risks they help you avoid, their knowledge of annual contract changes, or their communication with all the parties involved, from inspectors and title companies to lenders and appraisers. Even the word "REALTOR®" may be a mystery to most people.

Selling (and buying) your home is probably the most significant financial decision you'll make in your life, and teaming up with a knowledgeable and skilled agent can help you reach your goals, close the deal, and save your sanity. What's most important is finding someone you connect with, someone you can trust, and someone who knows the technical aspects and the softer, more human side of the deal. Here are some insights into what good agents really do for sellers.
What is a REALTOR®, anyway?
A "REALTOR®" is a real thing. REALTORS® are licensed real estate agents who are members of the National Association of REALTORS®, the largest trade group in the country. Side note, not all agents are REALTORS®.

I am a REALTOR®–which means, as a part of the NAR, I give buyers and sellers added assurance that they will receive fair and exceptional service from beginning to end. Colorado real estate licensees are allowed to provide the limited legal service of interpreting and completing state-approved forms for buyers and sellers and are legally bound to uphold specific duties outlined by DORA, although good agents will always recommend you speak to your own attorney or accountant when needed.

So, if you're wondering about the benefits of working with a REALTOR®, read on. Whether you're looking into moving to Cherry Creek or Wash Park real estate, you'll want a top-notch REALTOR® on your team.
We know the market and the neighborhoods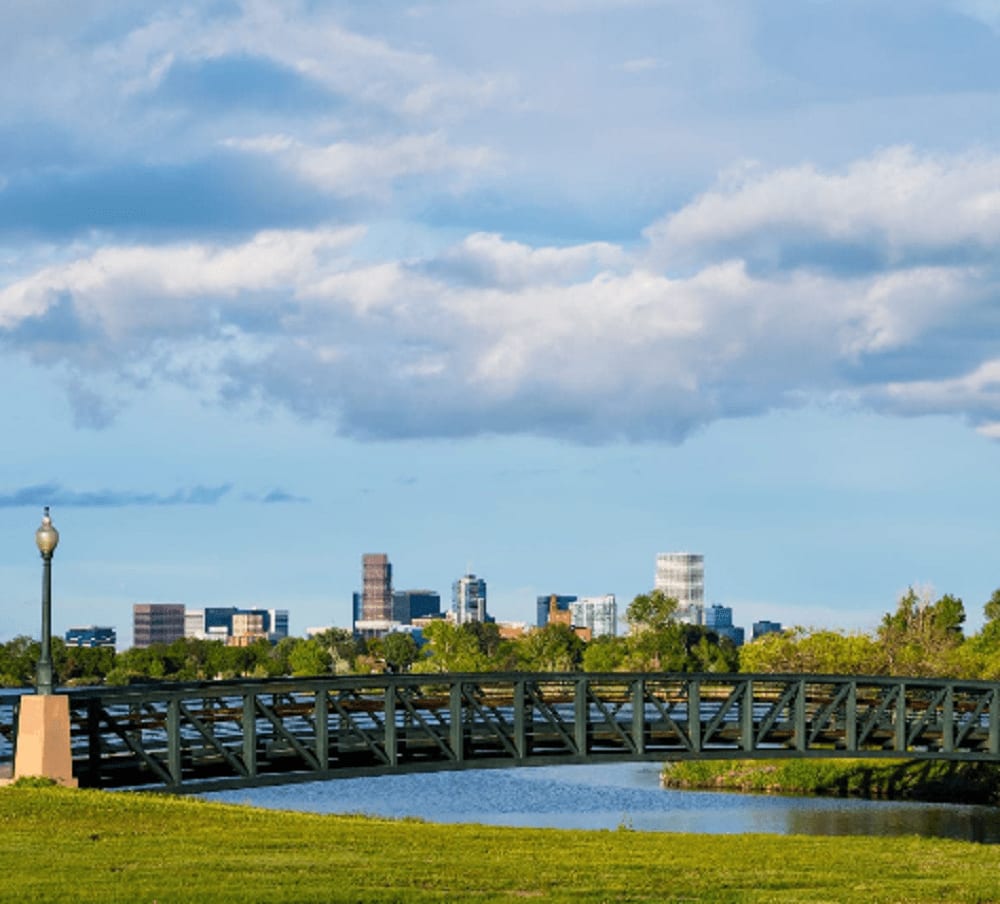 Photo courtesy of Kimber Ward
Good REALTORS®, like
me
, know the market inside and out. We keep up-to-date on all the housing stats, macro/microeconomics, and we are highly familiar with the local neighborhoods. I cover all of the Denver Metro and can even help you find the best agent outside of the local area in the U.S. or even internationally. I have a strong focus in some of the top neighborhoods in Denver, such as
Platt Park
,
Wash Park
, and
Cherry Creek
real estate. So, if you are considering selling your home, or if you're new to Denver or thinking about relocating here, talk to me first. I know the ins and outs, the ups and downs, and the mountains and the flatlands. I have loved living and working in this area for the last 22 years.
Marketing and resources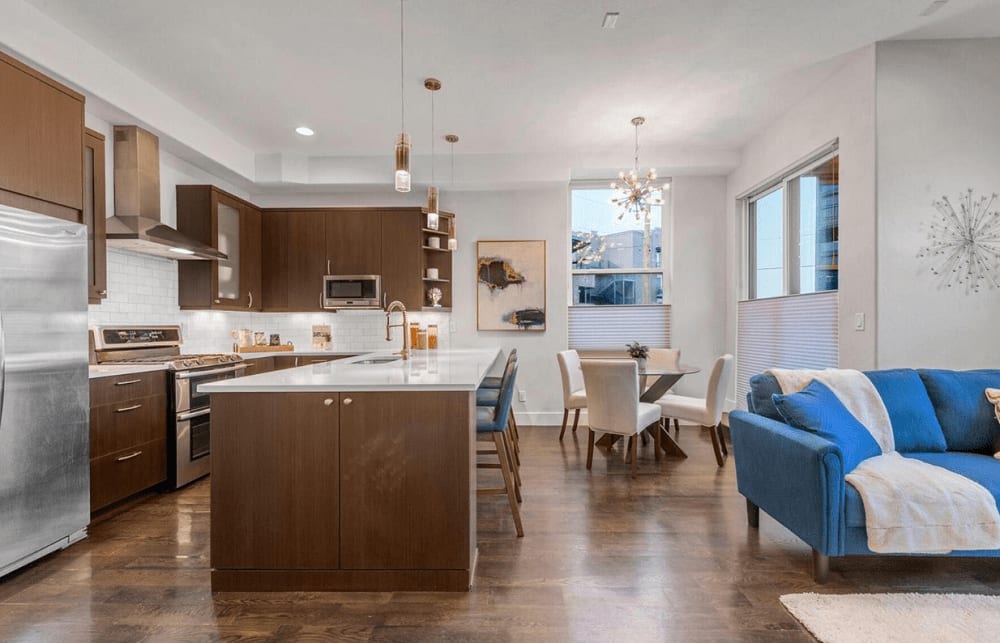 Photo courtesy of Kimber Ward
Another big reason to work with a REALTOR® is marketing (which was my
career prior to real estate
). In today's world, there are endless sources of information (thanks, world wide web). To be effective, an agent has to be savvy about, and have access to, all the relevant marketing channels—from Facebook and Instagram to the MLS.

The MLS (Multiple Listing Service) is owned and operated by REALTORS® and is one of the most powerful real estate marketing systems in the country. By having your agent list your home on the MLS, your property's information is automatically syndicated to all the popular sites, like Zillow, Redfin, and Realtor.com. From Platt Park to Cherry Creek real estate, this is an essential route to getting your home seen and sold.

Agents also have appointment apps for a buyer's agent to set up a showing, and we can announce and hold open houses to showcase all that your home has to offer. Additionally, I have connections to other REALTORS® that can bring in qualified buyers. In fact, Corcoran Perry & Co. has over a hundred local agents that I work with directly. I also connect with thousands of Denver agents through databases and private online groups, making it easier to get the word out. The faster and greater the exposure of your property, the closer you are to the closing table.

I can direct you to additional resources—some you maybe haven't even thought about. When I work with clients, I set up an initial consultation to discuss your goals, the selling process, the timing, the market, and pricing. I am in tune with what local buyers want to see, and I may suggest minor updates or fixes before putting your home on the market to help increase its value.
I might also connect you with a professional decorator to stage your home to look its best for tours and open houses. Whether it's a seller's or buyer's market, staging and professional photography can increase the value of your home
up to 20% on average
and help sell it 30 times faster, according to a study by the NAR. With my concierge service, I pay for the initial staging consultation ($150 value) and professional home photography. These time-saving ideas and value-creating resources are worth their weight in gold—especially when you are on a quick timeline to move.
Pricing
Setting the right price is essential—this is not a big "ah-ha" moment for anyone. But one thing you need to remember is that setting a price too high can be worse than setting it too low.
According to the NAR
, overpricing your home will likely deter serious buyers who otherwise may have made an offer. An experienced REALTOR® will be well-versed in the local market, with up-to-date information on surrounding and similar houses. Armed with this knowledge, they will guide you toward a savvy pricing strategy. They will be honest about the likelihood of the home selling at a high price versus a lower one. They have access to stats on the average number of days on the market, the average sales price, the percentage of the average sales price to the list price, and much more. The bottom line is that working with an experienced and well-informed agent can help guarantee you sell your Cherry Creek property for the right price.
The details
As a seller, it can be easy to get caught up in the little details of a real estate deal, which can quickly lead to frustration and stress. A good agent will take the stress off your shoulders by handling many of the details for you and acting as a calm, confident, and knowledgeable guide. With that said, this is your home and your financial investment, so I always strongly recommend you stay actively engaged in every step of the process.

As your guide, I will take you through the process upfront. I will talk to you about a sales contract (even before you get your home on the market), show you comps and the estimated value of your home, talk to you about timing, negotiating, and what you should expect every step of the way. I handle the real estate documents and explain key items. I have a fiduciary responsibility to keep you informed of all offers in a timely matter and help you understand each document and contract language. Of course, having an experienced negotiator and a clear communicator on your side—someone who has your best interests in mind—is a must.
The bottom line
Selling a home is a huge financial endeavor; it can be stressful, emotional, and even frustrating all at once. However, it can be a smooth, exciting, and rewarding process when you have an expert you trust to help you along the way.

Your agent is the main line of communication with potential buyers. They are leading negotiations and handling the legal paperwork. They can offer suggestions on price, resources, and repairs to make your property stand out above all the rest. Your agent will market your home using tried-and-true strategies that get results.
The bottom line is that a good agent acts as your guide, your sherpa, your trainer, and your coach on your real estate journey—helping you achieve your goals.
Contact me today
to discuss the next steps for selling your home. I work with satisfied buyers and sellers throughout Denver Metro, Platt Park, Wash Park, and
Cherry Creek real estate
. I will help you get where you want to be.

*Header photo courtesy of Kimber Ward